NBA Star Courted by New Orleans Saints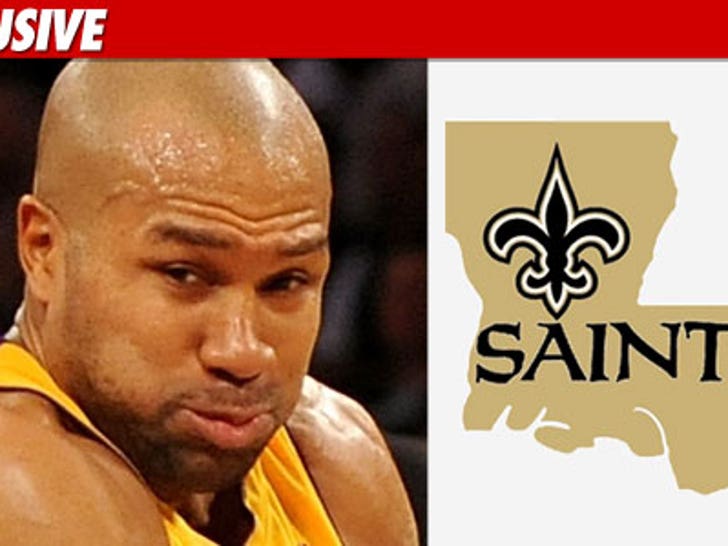 TMZ has learned the New Orleans Saints are determined to get Los Angeles Lakers star Derek Fisher into their locker room for opening day ... because they believe Fish holds the key to back-to-back championships.
Sources close to the deal tell TMZ that Derek "has been asked by the Saints to address the team before their home opener in N.O. on September 9."
We're told the team especially wants Derek to talk about what it takes to lock down consecutive championships "as he did with the Lakers."
Fisher personally received calls from coaches and "other team staff" -- and we're told the courting worked ... because Fisher agreed and will be in the Superdome to pump up the reigning Super Bowl champs before they take the field.