Derek Fisher: I'm Staying with the Lakers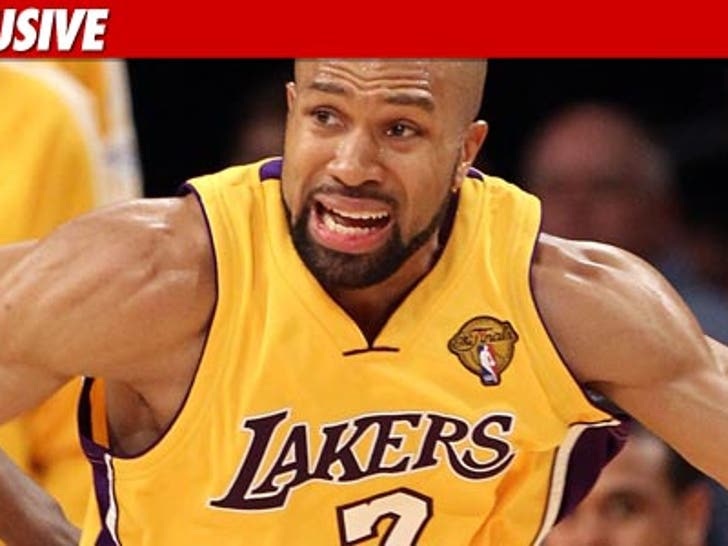 TMZ has learned Derek Fisher has officially decided to remain with the Los Angeles Lakers -- and the person who had the biggest impact on his decision was his friend and teammate Kobe Bryant.
Fisher tells TMZ, "I have decided to continue with Kobe, continue with our teammates and the fans of Los Angeles."
He adds, "While this may not be the most lucrative contract I've been offered this off season, it is the most valuable."
As we first reported, Fisher was being courted by LeBron James' new squad -- the Miami Heat -- but ultimately decided to stay in L.A.
"At the end of the day, there's one person I could not turn away from," Fisher tells us. "Kobe Bryant asked me to stay but supported whatever decision I made. He and I have played together for 11 seasons, came into the league together as kids, and has been loyal to me even when others had doubts."