AnnaLynne McCord -- Exposed on Facebook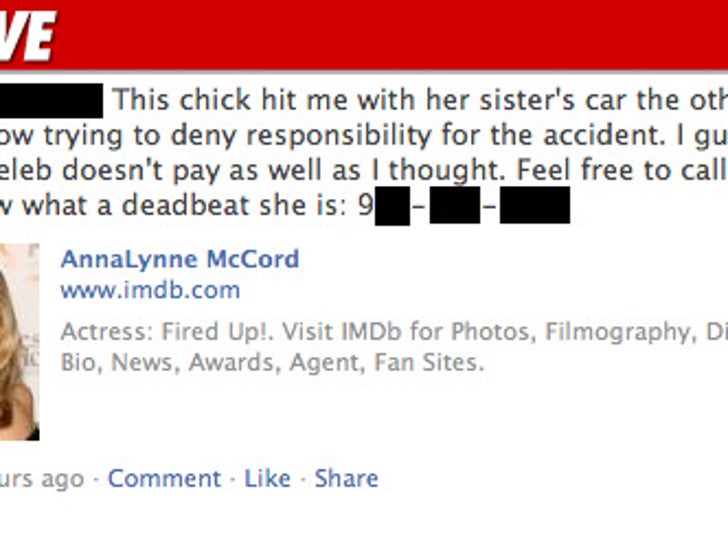 AnnaLynne McCord gave her number out to 362 people this week: 1 guy she allegedly got into a car accident with ... and 361 of his Facebook friends.
McCord allegedly got into the accident last Tuesday with a guy named Aaron ... who tells TMZ the actress smacked into him while she was driving a Mini Cooper that belonged to her sister Angel.
In fact, Aaron says AnnaLynne accepted blame and was "very apologetic" at the scene.
That's why Aaron says he was shocked a few days later when he received a very angry phone call from Angel McCord -- who cussed him out for filing an insurance claim.
Aaron tells us he didn't get mad, he got even -- posting AnnaLynne's phone number on his Facebook page so his 361 friends could "call her and let her know what a deadbeat she is."
A rep for AnnaLynne had no comment -- but sources tell us Aaron can expect a cease and desist letter over the Facebook post.