Playmate to Spencer -- Gimme Back My XXX Tape!
Playmate to Spencer
Gimme Back
My XXX Tape!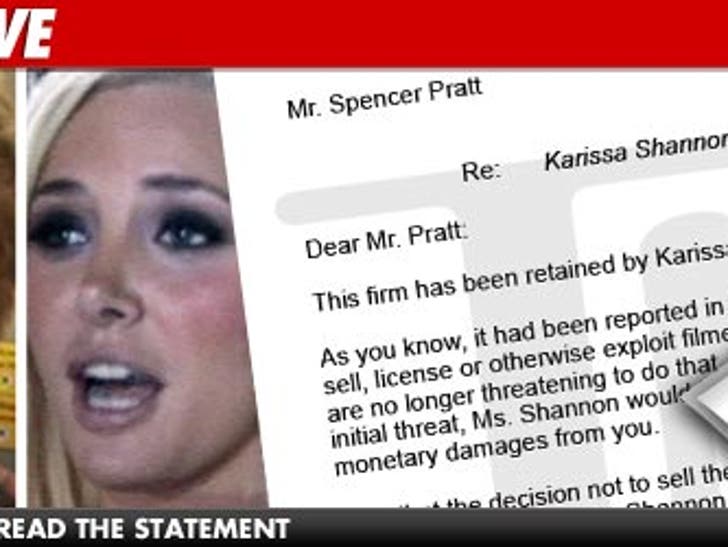 Spencer Pratt may be in possession of a sex tape after all -- one that doesn't feature himself -- because Playboy Playmate Karissa Shannon is threatening to sue Pratt over some private XXX footage he allegedly stole from her home.


Karissa's lawyer fired off a letter to Spencer -- claiming that he is in possession of footage that was "taken from [Karissa]" and "contains private materials" featuring herself and boyfriend Sam Jones.
Shannon demands that Spencer return the footage ASAP -- or else she'll sue his pants off.