T.I. -- Rapper Might Get AXE'd Over Arrest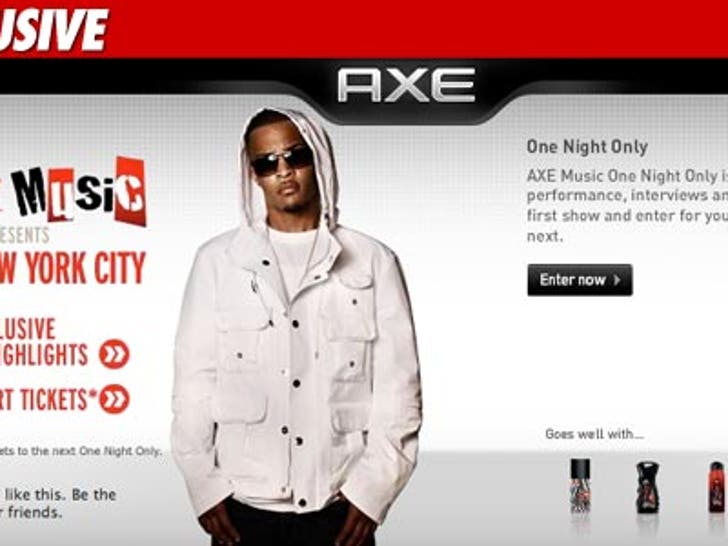 T.I.'s ecstasy arrest has caused a serious stink with some of his sponsors -- in fact, TMZ has learned the people behind AXE body spray are considering kicking the rapper to the curb.
A rep for AXE tells TMZ they're "troubled by [T.I.'s] arrest" and have been forced into "reviewing our promotional activities" with the rapper. Translation -- it doesn't look good for T.I.
T.I. -- real name Clifford Harris -- locked down a deal with AXE earlier this year after promising the company that he was "working to become a more positive role model."
So far, T.I. is still featured on the company's website (pictured above) ... but it smells like that could change at any moment.