Karissa Shannon Sextape Surfaces ... At Vivid
Karissa Shannon
Sex Tape Surfaces
... At Vivid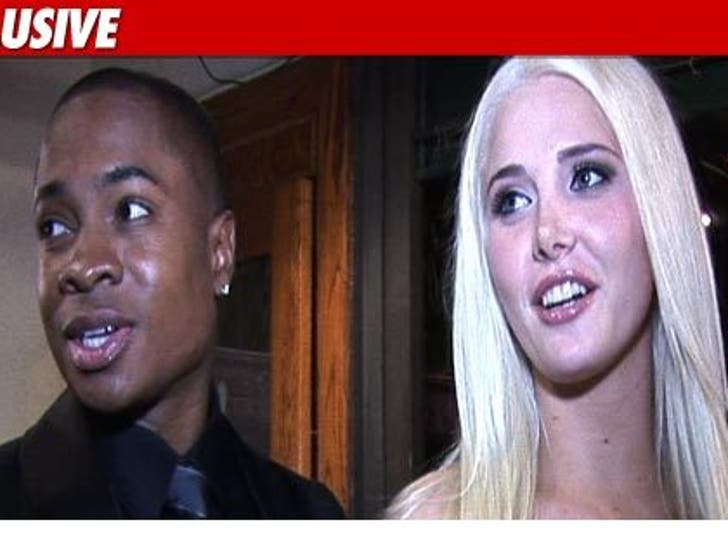 Playmate Karissa Shannon is about to be semi-celebdom's next sex tape debutante -- that is if Vivid Entertainment honcho Steve Hirsch gets to release the homemade XXX flick he calls "extremely erotic."
Hirsch tells TMZ he actually laid eyes on the tape which co-stars Karissa's boyfriend, "Smallville" actor Sam Jones III. Hirsch says it was sent to him from "a reputable third party" and that he'd "love to be able to release it."
The XXX footage in question sounds a lot like the sex tape Karissa claims Spencer Pratt stole from her house -- which, as we first reported, she's threatening to sue him over if he doesn't return it.
Vivid's chief isn't divulging who dropped the tape in his lap, but does say he's "very impressed with the quality and content" -- which sounds like executive speak for ... it's smoking hot!
But before you scour the Internet for clips -- we spoke to Jones who said, "I understand that the guy from Vivid saw footage with Karissa and I in it. We have spoken to our legal team and they will be dealing with this ASAP."