Susan Boyle -- Email Confirms Lou Reed Rejection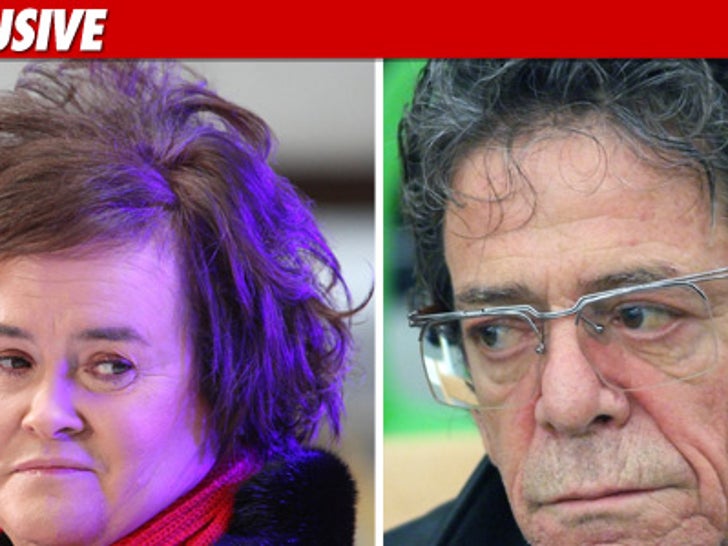 Susan Boyle was "absolutely devastated" when she learned Lou Reed had personally blocked her from performing one of his hit songs on "America's Got Talent" ... so says Susan's manager.
TMZ has obtained an email that Susan's manager fired off on Thursday to FremantleMedia -- the production company behind "Talent" -- saying:
"Susan was absolutely devastated to be told on the morning of the show taping that Lou Reed had personally decided to block her singing his already much covered song, 'Perfect Day,' on 'America's Got Talent' in L.A.."
The email continues, "We obviously had no idea of this prior to leaving London. None of us can understand the decision given that it's such a beautiful rendition of the song."
Susan's manager also explains that Susan decided to pull out of the show entirely instead of changing her tune because she only learned about the rejection with "less than two hours to go before the recording" and had "no other new song rehearsed."
A rep for Lou Reed has reportedly stated that the former Velvet Underground singer didn't throw the kibosh on SuBo -- but obviously, Susan's camp isn't buying it.