Kristin Cavallari -- Stripped Down on Camera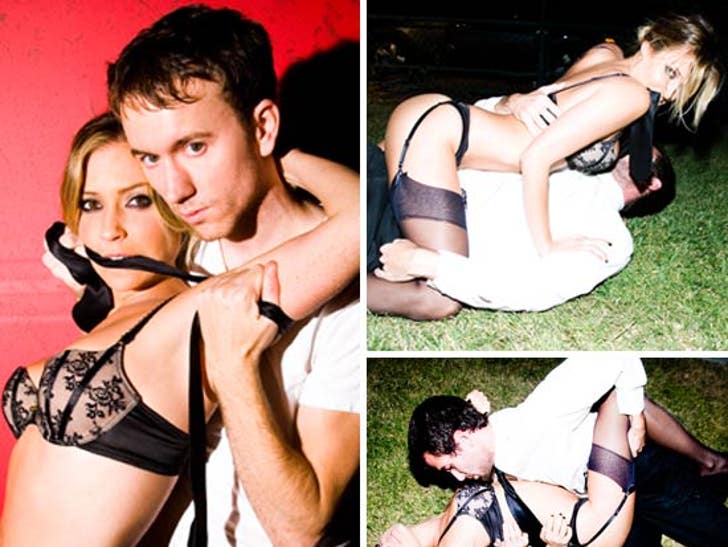 Looking hotter than a toasted sandwich from Subway, Kristin Cavallari threw on her skimpiest lingerie and got downright dirty for an impromptu photo shoot last week.
One of the lucky bastards posing with Kristin is celeb photog Tyler Shields ... who took the pics "just for fun" ... no specific reason.
As for compensation, we're guessing a six-inch turkey on wheat probably did the trick.