Playboy Model -- Popped After In-Flight Freak Out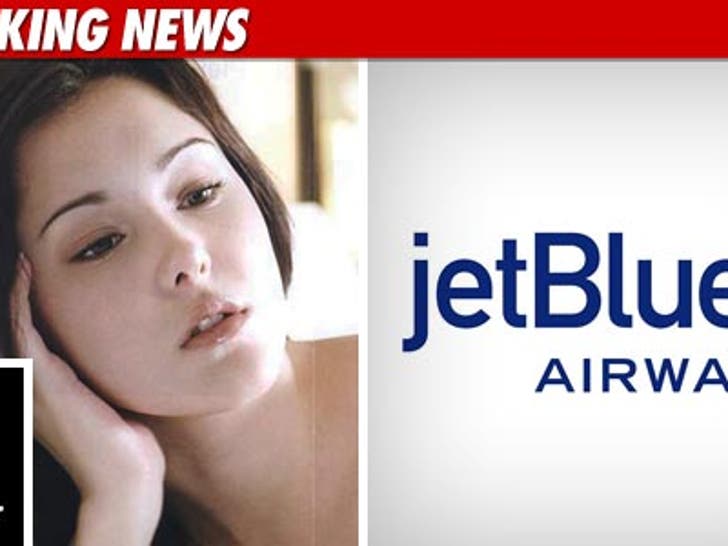 Name: Tiffany Livingston
Age: 21
Likes: Trying to exit commercial airplanes mid-flight ... allegedly!
Livingston (32C-22-33) was placed in federal custody last night, after, according to the NY Post, she allegedly suffered an anxiety attack aboard a JetBlue flight bound for Newark ... and people on board believed she tried to pry open the door at 10,000 feet.
Livingston -- who was featured as a centerfold in the debut Singapore edition of Playboy -- was immediately detained and now faces federal charges.
A source close to the model tells the NY Post, "She said she's gone through this before, but never this bad, and didn't have . . . her medication."
UPDATE: TMZ has learned ... feds interviewed Livingston after the flight and determined that she was not trying to open the door. Instead, officials believe she was trying to stabilize herself during a panic attack brought on by turbulence.
We're told several passengers saw Livingston touch the door ... and did think she was trying to open it ... but ultimately, officials aren't buying that story.
A rep for the FBI tells us Livingston is no longer in custody and they are not pursuing this as a criminal matter.