Leo DiCaprio Shells Out Cash for Exotic New Pet
Leo DiCaprio
Shells Out Cash for
Exotic New Pet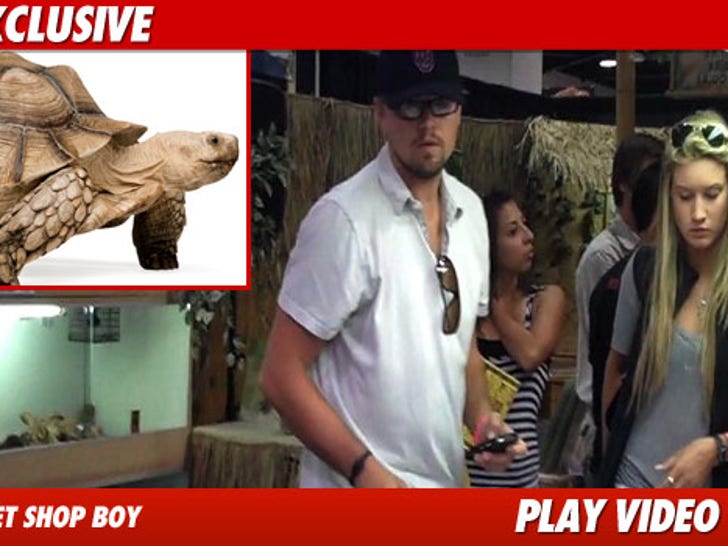 Leonardo DiCaprio just made a long-term commitment -- but sorry Bar, we're talking about a new pet tortoise he bought ... that's expected to live for another 70 years!
Sources close to the actor tell TMZ, Leo picked up the 10-year-old Sulcata tortoise at the North American Reptile Breeders Conference and Trade Show in Anaheim, CA over the weekend -- which he attended with fellow "Inception" star Lukas Haas -- and get this ... the animal can live to be 80 years old!
According to sources, Leo called a California pet store that specializes in rare reptiles and requested the tortoise one day before he picked it up. We're told the tortoise ran Leo a cool $400.
We're told Leo asked for the biggest tortoise they had -- a 38-pounder -- but according to experts, Sulcatas can grow to weigh 200 pounds.
Good thing he can afford 70 years worth of turtle food.