Russell Brand's Secret Weapon -- Katy Perry's Skirt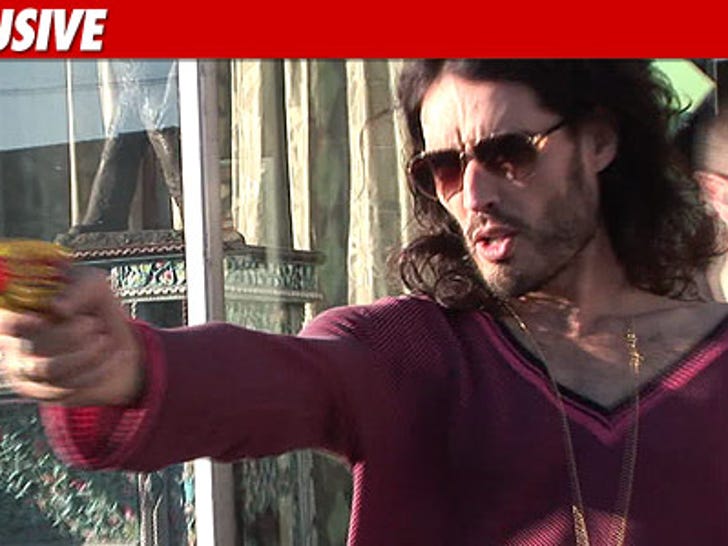 Katy Perry isn't making it up ... law enforcement sources tell TMZ Russell Brand told LAX cops immediately after he attacked paparazzi that he did it because a photog was trying to shoot up his fiancée's skirt.
As we first reported, Brand and Perry were going through Delta security when he allegedly attacked photogs. He was arrested for misdemeanor battery.
In addition to telling cops about the upskirt shot, we're told Brand and his lawyer raised the issue at LAPD's Pacific Division, where Brand was booked.
Katy herself tweeted, "If you cross the line & try an put a lens up my dress, my fiancé will do his job & protect me."
Fun fact ... It's not a legal defense to a battery that someone tried to shoot up your girlfriend's dress. But prosecutors know any jury would be extremely sympathetic to a celeb under these circumstances and venomous toward the paparazzi.