Bruno Mars Arrested -- Busted For Booger Sugar
Bruno Mars
Busted For Booger Sugar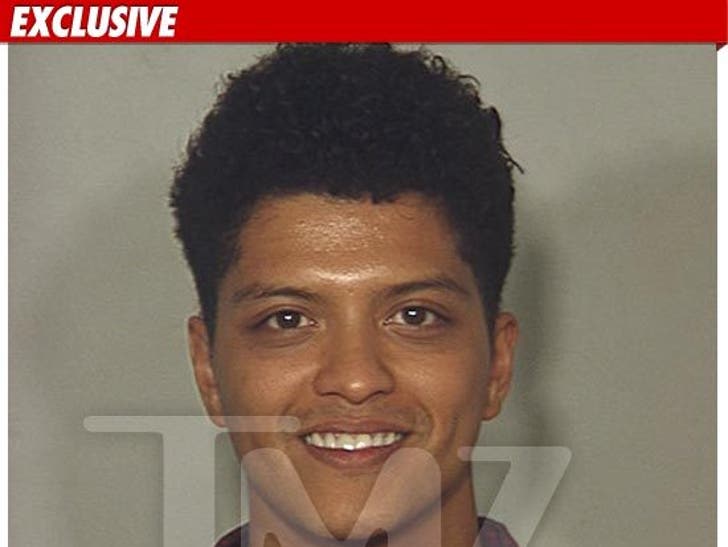 Singer Bruno Mars has more in common with Paris Hilton than a smiley mug shot (seen below) ... because law enforcement sources tell TMZ he was also busted in Las Vegas for possession of cocaine.
As we previously reported, Mars was popped at the Hard Rock Hotel & Casino after security confronted him in a bathroom and allegedly found him in possession of narcotics.
Our law enforcement sources say the narcotic in question was coke ... 2.6 grams of the stuff.