Octomom -- Laboring for Foreclosure Miracle
Octomom
Laboring for Foreclosure Miracle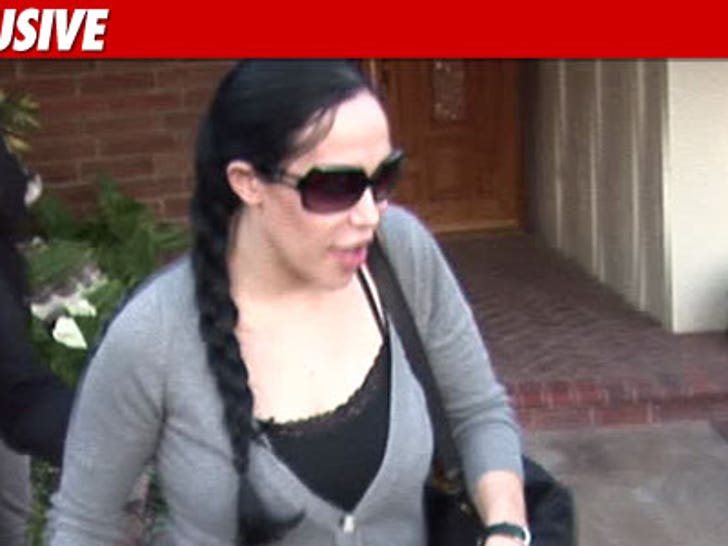 The fate of Octomom's home is coming down to the wire -- just 4 days left 'til foreclosure -- but TMZ has learned Nadya Suleman could have a $450,000 ace up her sleeve that might save her family.
The guy who owns the note to Octomom's home -- Amer Haddadin -- tells us he's giving Octo until October 9 to make her $450,000 balloon payment plus $7,500 in missed monthly payments.
But Amer ain't getting the movers ready just yet -- because dude says Octo's lawyers contacted him last week ... insinuating that there's a realistic chance that Octo will muster up the cash to pay off the home.
Octo has been working her ass off lately in a desperate attempt to raise the money -- with a recent garage sale and a guest bartending gig -- but it would be tough to rake in 6-figs unless she had a Picasso in her basement.
Then again, she does have one other way to raise the money ... if she's had a change of heart about the porn industry.