Octomom -- Everything Must Go!
Octomom
Everything Must Go!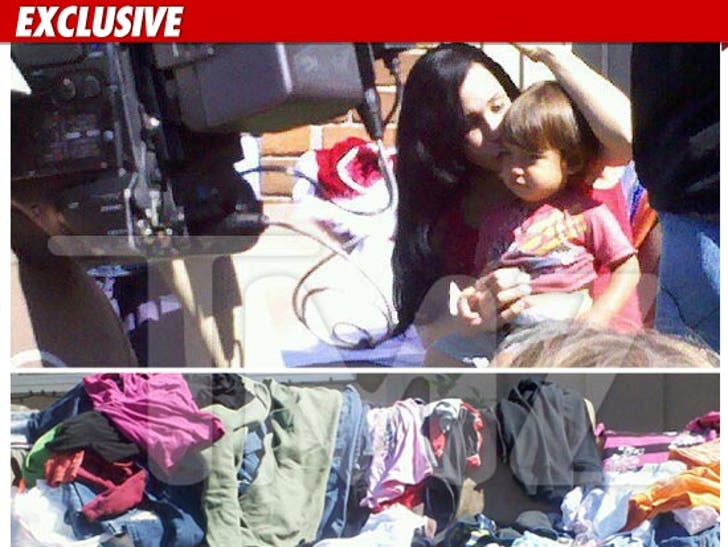 Deep in debt, facing foreclosure, and trying to feed her children ... Octomom did today what any responsible mother of 14 would do ... had a yard sale!
Nadya Suleman tossed her goodies on her lawn in La Habra, CA in an effort to make some scratch. As we first reported, Octo is behind about $7,500 on her mortgage payments -- plus she owes a whopping $450,000 balloon payment which is due October 9.
The big item today ... you can get your pic with Octomom for just $10. That's about $9 more than it's worth ... but it's for a good cause.