Mel Gibson -- Z is for Zorro!
Mel Gibson
Z is for Zorro!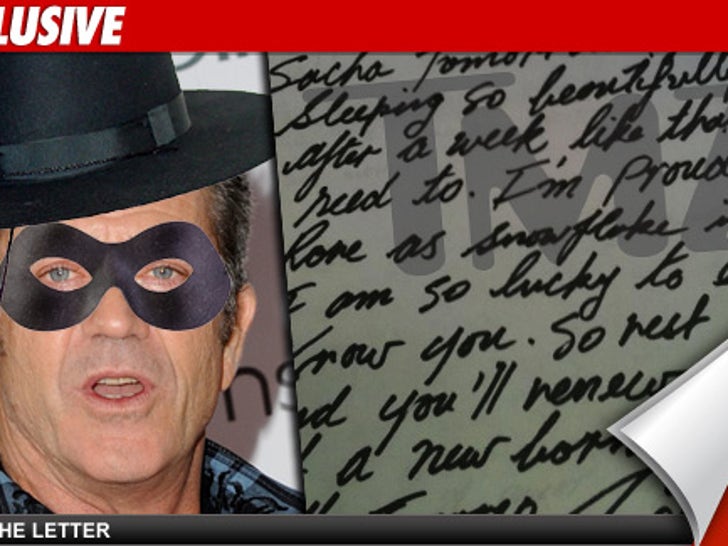 Once upon a time Mel Gibson had passionate feelings for Oksana Grigorieva, and even wrote her a sappy love letter under the most romantic of aliases -- Zorro.
TMZ has obtained the handwritten letter from 2008 in which Mel writes, "Sorry Sweetie, I was scratching like a louse ridden monkey and Brian bugged." As we previously reported -- Brian was Mel's holistic doctor -- and sources close to the couple tell us he would complain about the doc's meds.
We're told Mel was apologizing to Oksana for leaving in the middle of the night. At the time, she was pregnant with their daughter Lucia.
Mel really pours on the hearts and flowers with these lines, "You were sleeping so beautifully...I'm proud of you ... I am so lucky to even know you" -- and, "Rest my love and you'll renew the essence of a new born you!"
He caps it off with the "Zorro" signature -- complete with over sized "Z." So, why the legendary masked outlaw?