'Apprentice' Chef to Stranger: Found Your BlackBerry!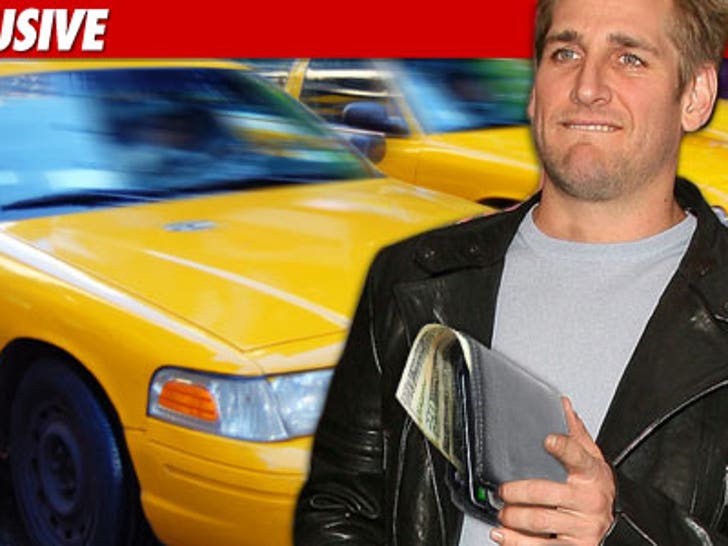 It's happened to everyone -- leaving valuables in a taxi cab, never to be seen again -- but thanks to "Celebrity Apprentice" chef Curtis Stone ... this story about lost necessities has a happy ending.
TMZ has learned Stone came to the rescue of a forgetful taxi passenger named Mark this weekend -- after the guy left his cell phone in a New York City cab.
Mark tells TMZ Stone found his phone in the cab, got in touch with him, and set up a meeting at JFK airport -- but Stone never revealed his identity.
Mark says despite the fact he was 30 minutes late -- jeopardizing Stone catching his own flight -- the chef was still there waiting with "a smile on his face."
Mark -- a big "Apprentice" fan -- says it took him a second to recognize Stone ... and when he asked Stone if he was "the guy from TV" he just said, "Gotta catch my flight" and then took off.