Emma Watson -- Shortcut in Dorm Room Evacuation
Emma Watson
Shortcut in Dorm Room Evacuation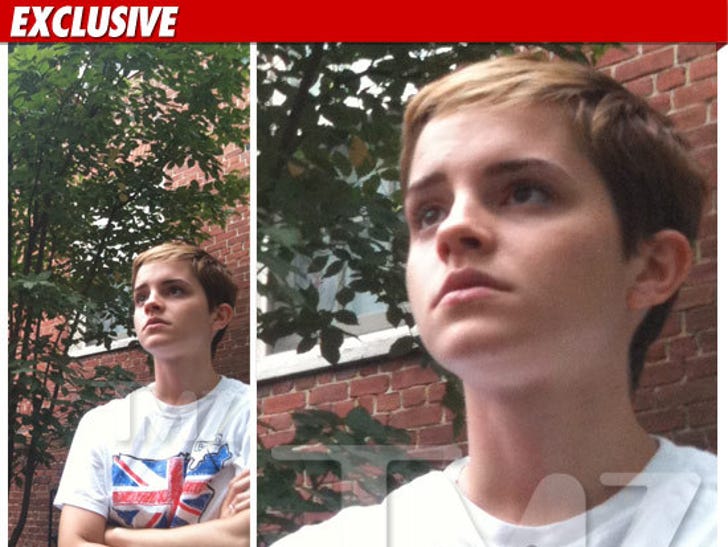 Emma Watson modeled her little boy haircut during an emergency evacuation at Brown University yesterday morning -- but TMZ has learned ... unlike Hermione's 'do, the scary situation was a false alarm.
According to sources at Brown, the fire alarm at the dorm where she was staying went off around 10am -- and we're told, it all started with a leaky steam pipe ... which triggered the emergency alert system.
No one was injured -- and after about 10 embarrassing minutes outside in their pajamas, the students were allowed to return to their chambers of secrets.