Oksana Investigation: Extortion vs. Negotiation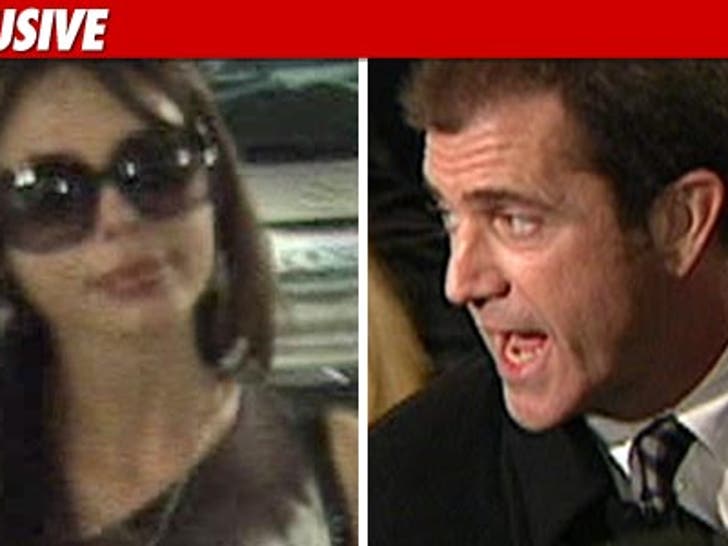 The L.A. County Sheriff's Department is focusing on a central issue in the Oksana Grigorieva/Mel Gibson extortion investigation -- What constitutes negotiation, and what is extortion?
L.A. County Sheriff's Department spokesperson Steve Whitmore tells TMZ his Department is several weeks away from wrapping up its investigation. As Whitmore put it, "One of the challenges investigators are facing is what is considered a legal negotiating tactic and what constitutes extortion."
TMZ has learned ... the L.A. County Sheriff's Department is combing over key pieces of evidence in the Oksana Grigorieva extortion investigation ... and law enforcement sources tell us the focus is on Oksana's iPhone, as well as text messages and emails between Mel and Oksana.
Whitmore would not discuss specific evidence in the investigation, but did say investigators are conducting forensic analysis of the items.
And Whitmore says there are two attorneys whom investigators still want to interview, and there have been scheduling problems. TMZ knows the lawyers are Eric George and Sonia Lee, who share a practice and represented Oksana in the mediation in which Mel agreed to pay a total of $15 million in return for the tapes and other evidence.
We've learned George -- who has been out of the country -- will be back in L.A. later this week and is eager to speak with investigators. We understand Lee is also willing to sit for an interview.
And, we're told the only person who is the target of the investigation is Oksana.