Paul Wall Beats Fan with a Microphone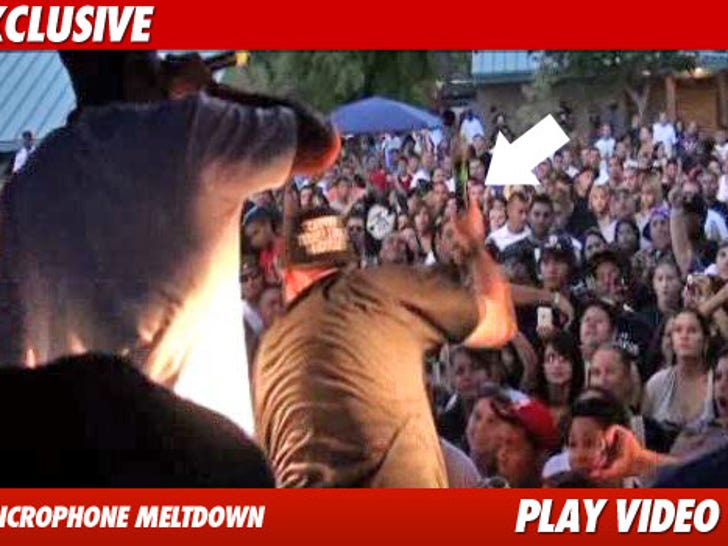 Never give Paul Wall the finger -- because based on this video, it doesn't matter if dude's in the middle of a concert ... he will beat your ass with a microphone.
It all went down Sunday night at the Low Low Car Show in San Antonio, Texas -- Paul Wall was performing on stage with rapper Slim Thug ... when some dumbass in the front row threw a middle finger in Paul's face.
Paul can be seen exchanging a few words with the guy -- right before the rapper winds up and beats him several times with his mic.
We're told the finger-waving fan got tossed out -- and so far, no police report has been filed. Paul's rep declined to comment.