'Pawn Stars' Make It Rain ... on a Budget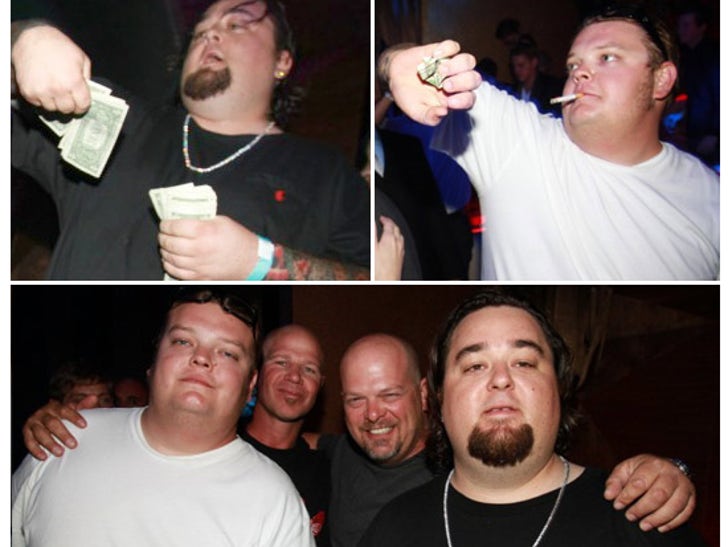 Treating Las Vegas clubgoers like a mob of hungry strippers, the guys from "Pawn Stars" grabbed an economically-conscious stack of singles this weekend -- and made it drizzle all over the place.
Our friends at SpyOnVegas.com shot photos of Rick Harrison, Big Hoss and Chumlee throwing around their hard-earned cash at Vanity nightclub in the Hard Rock Hotel & Casino on Saturday night.
No word on exactly how much money the crew dropped that night -- but judging by the shallow puddles of Washingtons all over the floor, we're guessing the gang was probably down around $43.
Lil' Wayne would be proud ... maybe.