Fire-Breathing Robosaurus Scares Off 'Pawn Stars'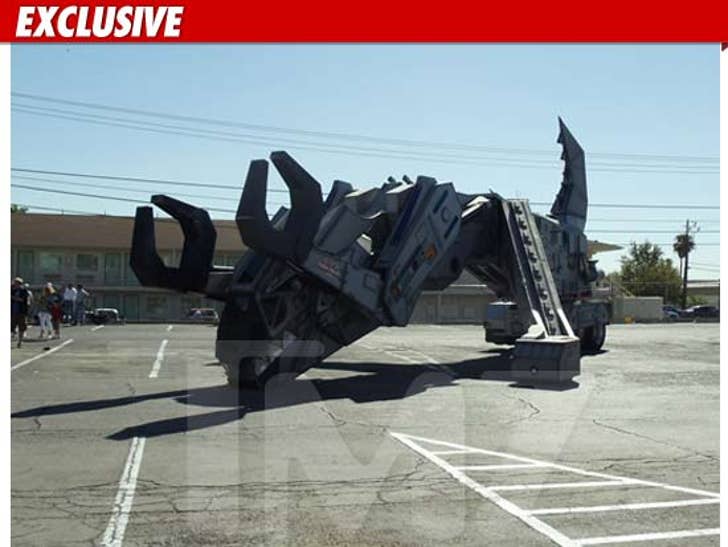 Wanted: Kind, loving owners looking to house a car-crushing, fire-breather named Robosaurus.
Likes: Short drives, heavy metal and destroying everything in its path.
Asking price: $5 million.
TMZ has learned ... somebody is actually trying to sell Robosaurus -- and Friday afternoon, the guys from the show "Pawn Stars" had an up close and personal meeting with the havoc-wreaker to check out the goods.
But don't get too excited -- Corey "Big Hoss" Harrison tells us the "Pawn" crew couldn't get close to the $5 million asking price ... and didn't make an offer because they didn't want the owner "to be offended."
Not pissing off the guy who controls Robosaurus is a good life choice.