X-Wrestler X-Pac -- Guilty in Cannabis Caper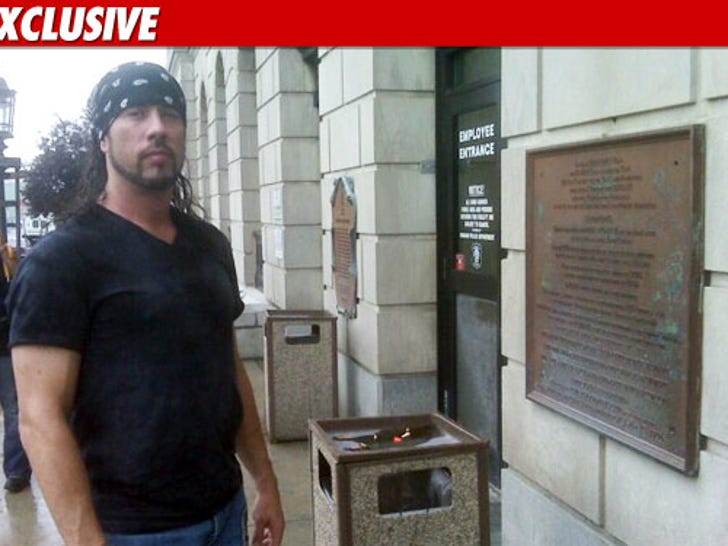 Former WWF wrestler X-Pac is finally ready to pay the piper for his marijuana arrest earlier this month ... and it's gonna cost the guy $358.
TMZ has obtained a photo of X-Pac -- aka Sean Waltman -- entering a NJ courtroom yesterday to deal with his September 12 arrest at Newark International Airport. As we previously reported, security claims they found X-Pac to be in possession of one rolled joint.
According to officials, X-Pac -- who was originally busted for possession -- plead guilty to a reduced charge ... and was ordered to pay a $358 fine.
Sean's rep, Geena Jinev Anac, tells TMZ, "Sean is looking forward to putting this all behind him to focus on his life and career."