Patient Theft Allegations in Dr. Frank Ryan's Death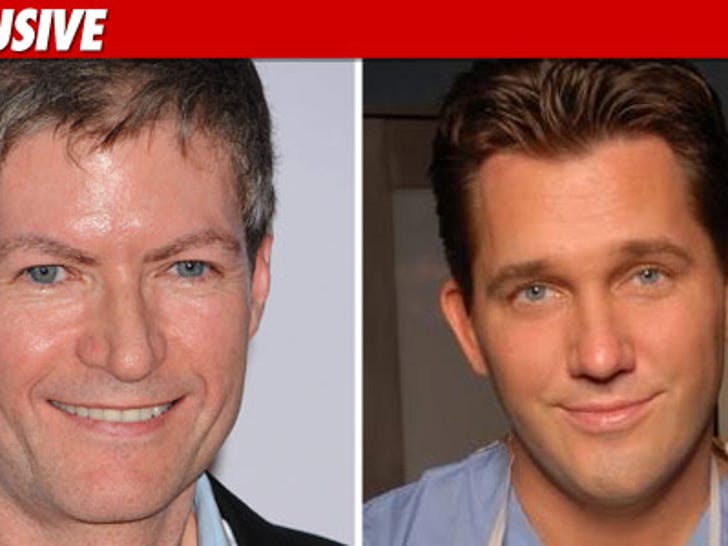 A Beverly Hills plastic surgeon is trying to "steal" the patients of Dr. Frank Ryan -- the celeb doc who died in a car accident last month -- this according to several of Dr. Ryan's former patients.
One month after Dr. Ryan died on Pacific Coast Highway, many of his patients received emails from the office of Dr. Gary Motykie (pictured above right) -- explaining that several of Ryan's staffers have moved to his "team." The email also includes an invitation to an open house at his office.
But several of Dr. Ryan's patients are pissed that Motykie was privy to their contact information -- and fired back emails saying things like:
-- "I have NEVER met you, nor have I ever authorized you to use my contact information for YOU or anyone else other than Dr Ryan! This is a total breach of confidentiality"
-- "This soliciting for business is completely unethical"
-- "Dr Ryan would be FURIOUS! Shame on you for trying to steal Dr Ryan's patients"
While it might be tacky, officials at the U.S. Department of Health and Human Services tell TMZ that it's not a violation of privacy laws to share contact information "as long as it's for treatment purposes or a doctor referral" -- and officials tell us this situation seems to fall under those parameters.
A rep for Dr. Motykie tells TMZ, "The assertion that Dr. Motykie has illegally solicited Dr. Ryan's former patients is untrue."