Meg Whitman's Housekeeper: Undocumented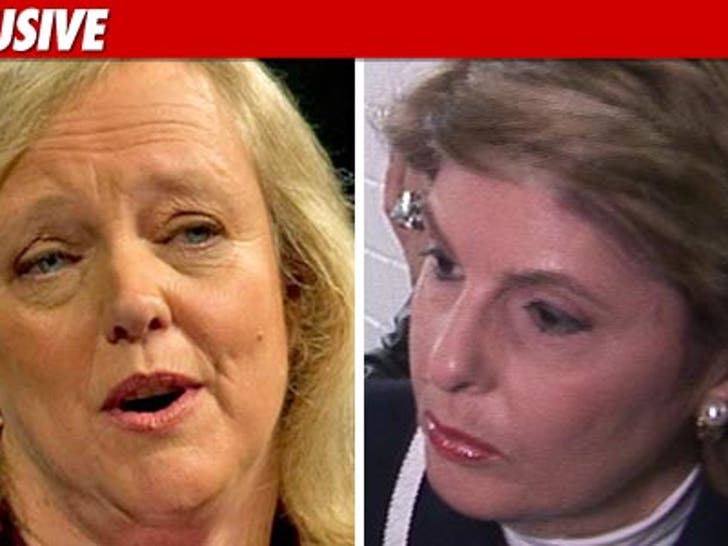 Meg Whitman's former housekeeper was an undocumented worker and claims working for the Republican candidate for Governor was a "nightmare."
Nicky Diaz Santillan, Whitman's housekeeper of 9 years, held a news conference with her lawyer, Gloria Allred, and claims Whitman had all the clues she was an undocumented worker but closed her eyes to it because she was cheap help ... $23 an hour.
Allred claims the housekeeper was "exploited, disrespected, humiliated and emotionally and financially abused" by Whitman.
Allred claims when the housekeeper was hired 9 years ago through an agency, Whitman never asked if she was in the U.S. legally. And, during her employment, Santillan told Whitman she couldn't travel to Mexico. And, Allred said, Whitman found out Santillan's Social Security number didn't match her name, but Whitman did nothing. Allred said it's the classic case of "don't ask, don't tell."
That all changed, Allred says, when Whitman launched her campaign for Governor, realizing having an illegal alien on board was a liability ... and fired her.
Santillan says Whitman treated her "like a piece of garbage" by letting her go.
Allred says Santillan is filing a claim with the Labor Commission for back wages and mileage.
Yesterday, Whitman said in the debate with Jerry Brown that employers should be held accountable for hiring undocumented workers.