Greg Giraldo -- The Final Performance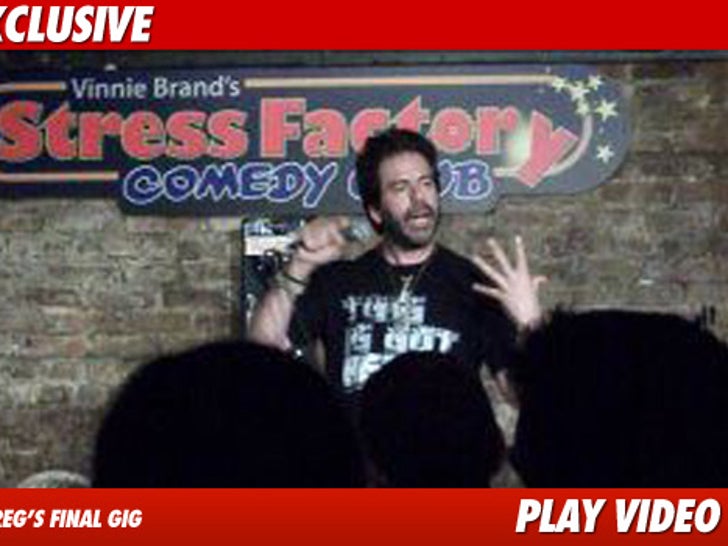 TMZ has obtained footage from Greg Giraldo's last stand-up gig -- taken the night before the comic overdosed -- in which Greg appeared to be his usual self ... crackin' jokes about sex, drugs and Tiger Woods.
After the performance at the Stress Factory in New Brunswick, NJ on September 24 -- Greg took photos with several fans ... all of whom told us he couldn't have been nicer.
The following night, Greg was rushed to a local hospital from an overdose on pills. He passed away 5 days later.