Tiger's Half-Bro -- Dad Would Be 'Disappointed'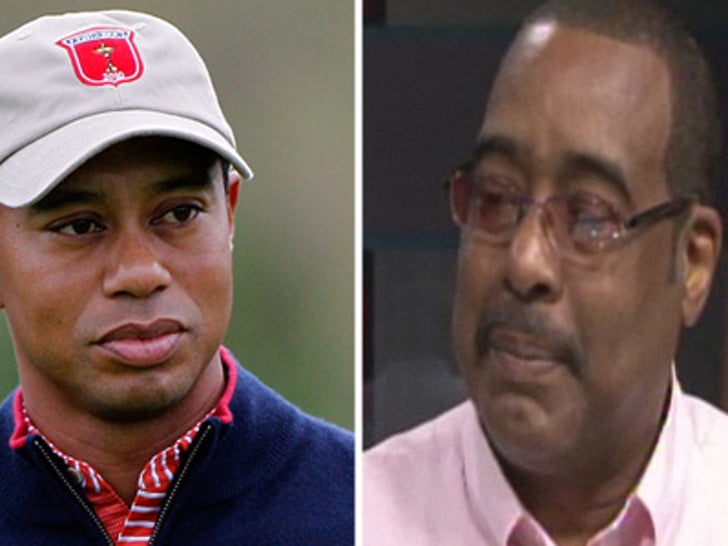 Tiger Woods' half-brother sure knows how to kick a guy when he's down -- telling a local TV station he thinks his father would be "very disappointed" with Tiger and his recent scandals.
Earl Woods Jr. sat down with KSAZ in Phoenix and talked all things Tiger -- particularly his affairs and subsequent divorce. Stating the obvious, Earl told the station, "It cost him a family. He'll never have the same relationship with his kids."