Battered Men Beg for Michael Bay's Forgiveness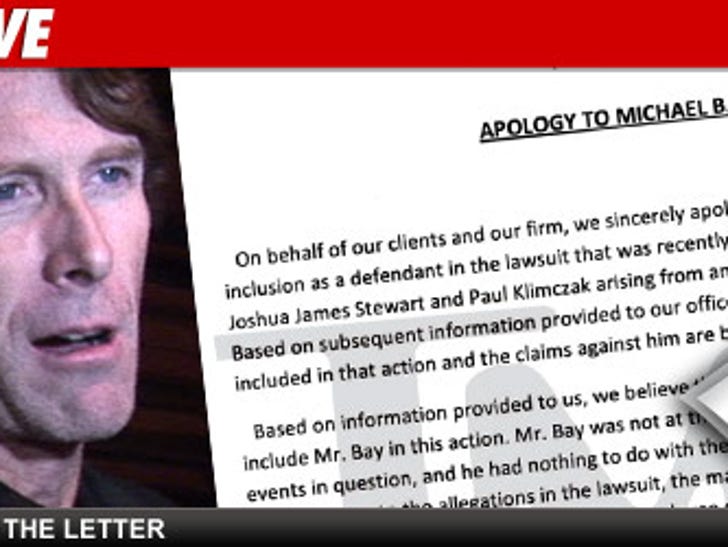 It's the justice Bay was looking for ... after two men claimed the director's private security guard confronted them at a Hollywood nightclub and bashed their faces in with a pistol. Thing is, Bay wasn't even there.
Now, after Bay's legal pit bull Marty Singer did his thing ... the accusers are groveling for forgiveness in a letter issued through their attorney -- and obtained by TMZ.
In the letter the men "sincerely apologize to Michael Bay for his inclusion as a defendant in the lawsuit ... he had nothing to do with the alleged incident."
We're told Bay is accepting the apology -- and no further action will be taken.