Michael Bay Sued Over Pistol-Whipping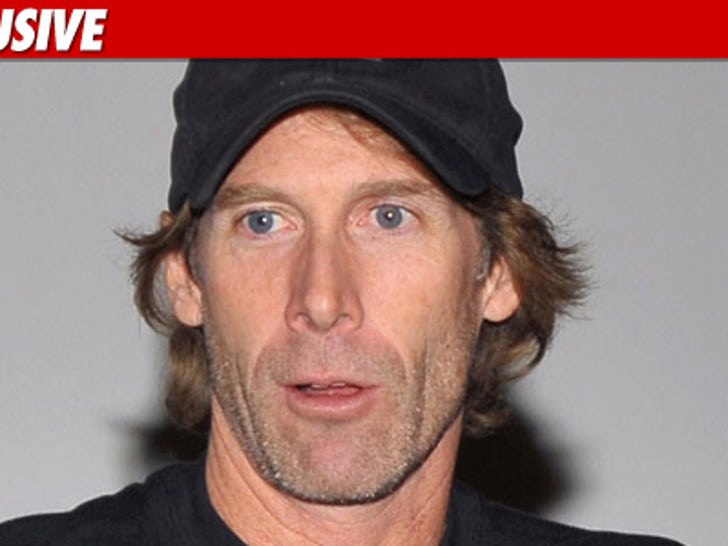 UPDATE: Michael Bay's lawyer Marty Singer tells TMZ ... "The lawsuit is an absurd and fabricated claim. Michael Bay has never had private security or a bodyguard. On the evening in question, Michael was having dinner with 6 other couples at an adjacent restaurant and never even went to the club."

Michael Bay has been sued by two men who claim Bay's private security guard pistol-whipped them unconscious at a Hollywood nightclub.
In a new lawsuit obtained by TMZ ... Joshua Stewart and Paul Klimczak claim on August 24, 2008, they were at Kiss Nightclub when they got into a scuffle with a man they claim is Bay's private security guard.
According to the suit, the man was intoxicated ... yet the club -- also a defendant -- continued to serve him alcohol.
The suit claims club security kicked the plaintiffs out along with the security guard, placing them in close proximity with each other. The dispute continued outside the club when the plaintiffs claim they tried to just walk away. It was then, they say, when Bay's security guard struck them in the head with a handgun, rendering both of them unconscious.
The plaintiffs were taken by ambulance to a hospital, where they were treated for broken teeth, broken bones, facial contusions and other injuries. They say Bay's security guard left the scene.
The suit, which seeks unspecified damages, does not reveal what started the fight.
Bay, who has directed "Transformers," "Armageddon," and "Pearl Harbor," is being sued because the guard allegedly was under his control.