Studio Payout Won't Stop 'Transformers 3' Lawsuit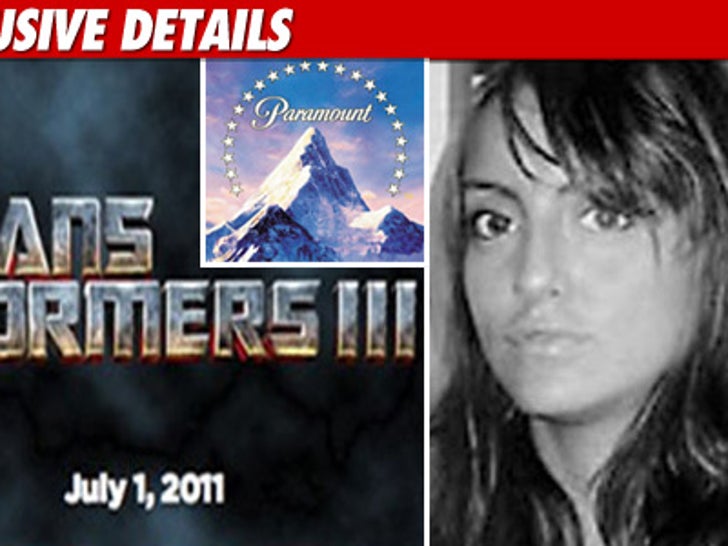 Although Paramount Pictures is promising to pay hospital bills for the "Transformers 3" extra who was gruesomely injured on the set -- that won't deter her negligence lawsuit ... TMZ has learned.
Gabriela Cedillo's attorney Todd Smith tells us Paramount made an offer to cover "reasonable and necessary medical expenses" -- and he says Gabriela just ended a 30-day stint in ICU where she was treated for the skull injuries she suffered last month.
But Smith says the lawsuit filed yesterday on Gabriela's behalf will go forward no matter what. Smith says, "Medical bills are just the beginning ... her ability to earn income is enormously affected."
Smith added Paramount hasn't actually bucked up yet, but he believes they will once Gabriela's current medical expenses are calculated.