'Transformers 3' Stunt Victim Sues Studios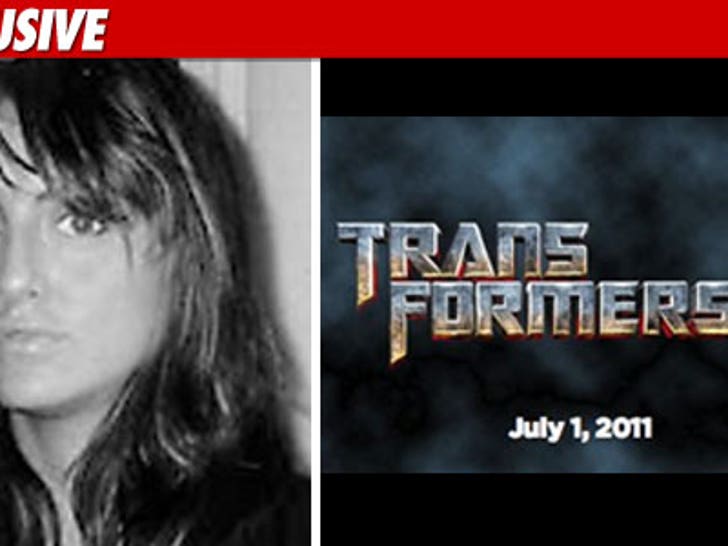 The "Transformers 3" extra who suffered brain damage in a grisly on-set accident just slapped Paramount and DreamWorks studios with a lawsuit for negligence.
The lawsuit -- filed in Cook County Court of Illinois -- alleges the studios and location managers for the film were negligent in coordinating and executing a stunt last month in Indiana.
Gabriela Cedillo was an extra on the set when, as we previously reported, a tow cable being used for a stunt snapped, causing a piece of metal to slice through her skull.
The lawsuit claims a long list of failures on the part of the production team ... among them -- failure to use proper materials and proper welding, failure to provide adequate safety precautions, and failure to keep personnel on set at a safe distance.
The suit also claims the production, "Allowed untrained extras to drive their own vehicles within close proximity to a violent stunt involving large vehicles." Cedillo was driving her own car when the tow cable snapped.
Cedillo's attorney tells us she is completely paralyzed on the left side of her body, and she is currently at a rehabilitation center.
Cedillo is suing for unspecified damages in excess of $50,000. Paramount and DreamWorks did not immediately return our calls for comment.
UPDATE: A rep for Paramount says, "We are all terribly sorry that this accident occurred. The production will continue to provide all the help we can to Gabriela and her family during this difficult time."