LeBron & Dwyane -- Bullets Fly at Training Camp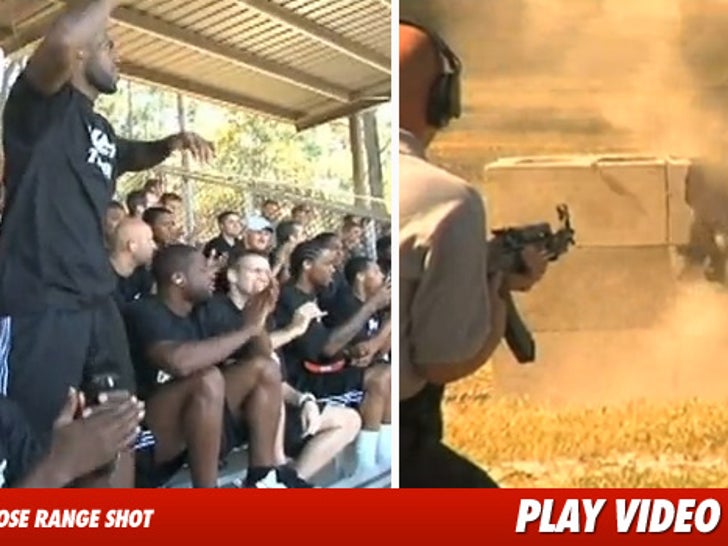 LeBron James and Dwyane Wade watched helplessly as several gunmen opened fire at Miami Heat training camp recently -- but thankfully, it was all part of an awesome (and safe) gun demonstration.
The Heat squeezed in some practice time at Eglin Air Force Base in Florida last week -- and for some reason, the team spent a portion of their free time watching military personnel flaunt their firepower.
And if that's not enough -- LeBron even demonstrates proper bullet-dodging technique. Check it out.