Miami Heat Practice -- Big Guns for LeBron & Co.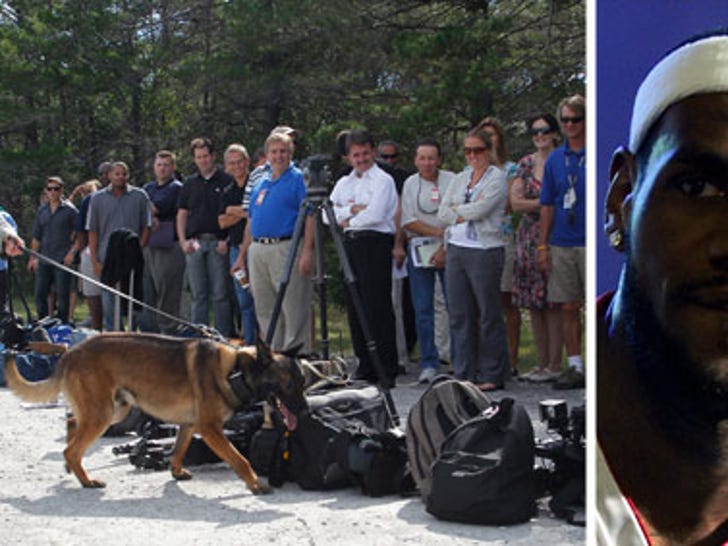 The Miami Heat's Big Three -- Dwyane Wade, LeBron James and Chris Bosh -- just met their match in firepower ... the U.S. Air Force.
Fully armed military police officers -- complete with bomb sniffing dogs -- performed tight security checks outside the Heat's first practice ... held today on Hurlburt Field Air Force Base in Florida.
See NBA? It's not impossible to defend the Heat.