Juliette Lewis -- The T-Bone Crash Pics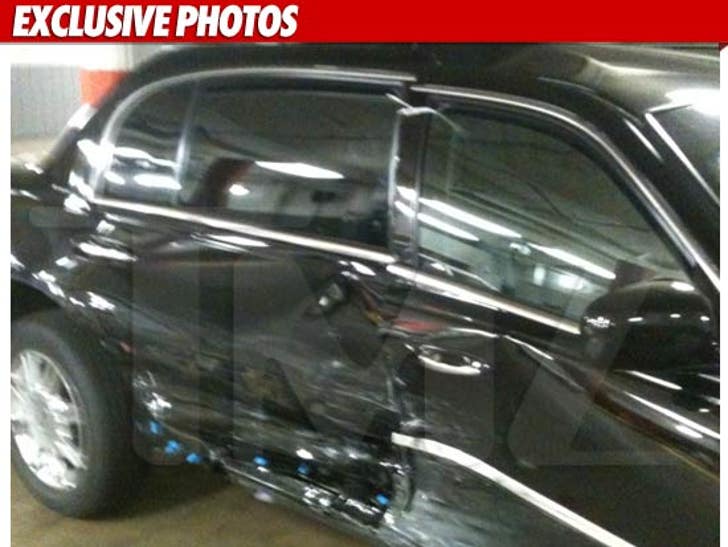 TMZ has obtained photos of the smashed up car Juliette Lewis was riding in Wednesday night when she was "broadsided" by a hit-and-run driver in Burbank, CA.
As we first reported, Lewis was being driven home from a movie event when a person driving a Honda T-boned Lewis' ride at an intersection ... leaving paint marks and a big, fat dent.
Lewis -- who was described as "banged up" and "sore" -- was taken to a local hospital to be checked out ... she's now resting at home.