Juliette Lewis -- 'Banged Up' in Hit-and-Run Crash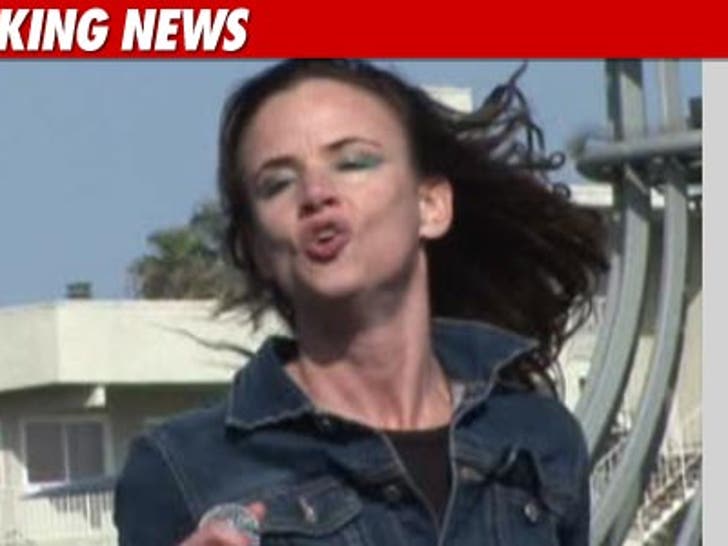 Juliette Lewis was hospitalized last night after she was "broadsided" by a hit-and-run driver in Burbank, CA ... this according to the actress' rep.
The actress was being driven home from an event for her movie "Conviction" -- when another car T-boned the vehicle transporting Lewis at an intersection at 10:19 PM.
We're told Lewis' ride -- a Lincoln Town Car -- was "completely totaled."
Lewis' rep adds, "[Juliette] went to the hospital to be checked out and is a bit banged up and sore but otherwise thankfully okay. She is now resting at home."
Law enforcement sources tell TMZ the driver of the other car -- a Honda -- fled the scene. Cops discovered the Honda a few blocks from the spot of the crash ... but the suspect is still at large.
We're told an investigation into the incident is underway.