Roast King Jeff Ross Wrecks in Hollywood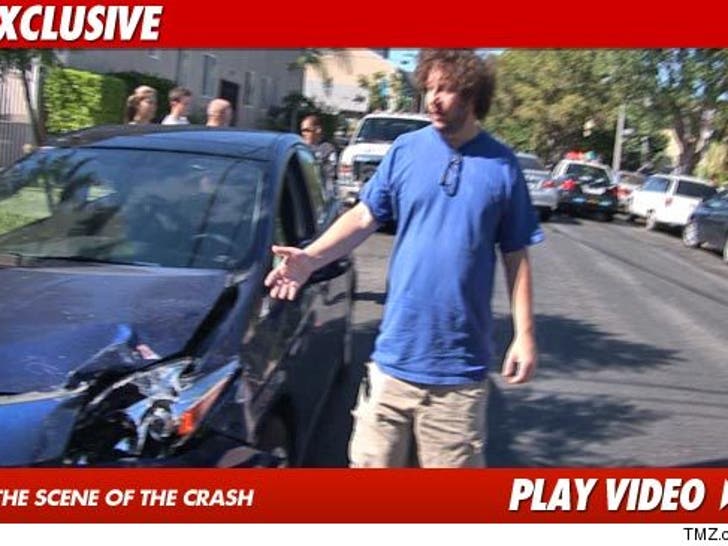 Comedian Jeff Ross -- a staple on the Comedy Central roasts -- was just involved in a three car accident in Hollywood.
Ross was able to walk away from the wreck, but the L.A. City Fire Department tells us one person was taken to a hospital with non-life threatening injuries.
We were on scene right after the crash, where Jeff told us he was "a little shaken up" -- then immediately cracked a joke at a fellow roaster, saying, "That's what happens when you don't feed Lisa Lampanelli!"
Now for the amazing part -- even though Jeff's Prius took a major hit in the accident ... he still managed to drive off in it.