Whitney Cummings: I May've Gone Too Far at 'Roast'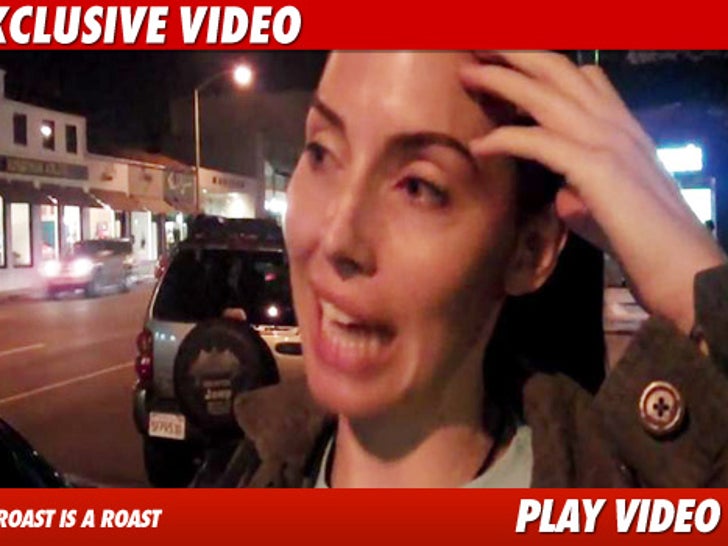 Comedian Whitney Cummings claims she's "not a horrible person" -- despite the barrage of insults she hurled at Comedy Central's Roast of David Hasselhoff ... though she may have one regret.
As you may remember -- Cummings sent jaws to the floor at The Hoff's Roast when she suggested that Hulk Hogan's daughter Brooke, along with Pam Anderson, should both drink a "vat of Magic Johnson's blood."
But last night outside Sam Tripoli's Naughty Night at the Improv on Melrose -- she admitted, "I did say some things about [Hulk's] daughter that weren't necessary ... but I don't think I was the meanest."
Cummings -- who has a Comedy Central special of her own on the way -- also noted, "It's a Roast ... the idea is to be edgy and mean."