'Sister Wives' Wedding -- Guests Hide from Cameras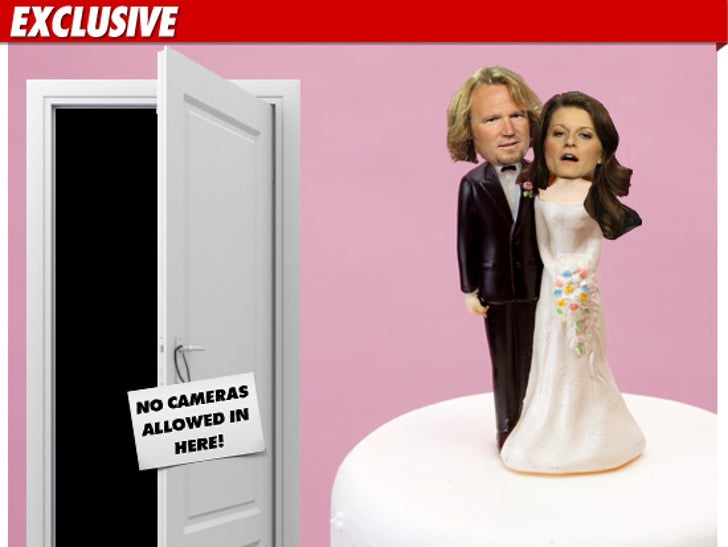 "Sister Wives" star Kody Brown has every aspect of his life filmed for a reality show -- but TMZ has learned when he got hitched to wife #4, a number of his polygamist guests were not nearly as camera-ready.
As TMZ first reported, Brown married Robyn Sullivan a few months back. TLC's cameras were not allowed in the actual religious ceremony, but they did film the reception. But here's the problem ... About half the polygamist guests did not want their faces on camera because of the legal issues in which Kody now finds himself embroiled.
So Kody made accommodations by creating "camera-free zones" -- where lots of publicity-shy well-wishers hung out. As one person said, "The reality is that bigamy is still a felony and the mainstream still doesn't accept it."
As for the particulars of the reception, sources tell us there were about 200 guests ... mostly other polygamists. They served finger foods, open faced sandwiches, relish trays, and lots of varieties of cheesecake.
One of the plural family guests had their son and daughter sing a song for everyone -- "We Are Families," perhaps?