'Sister Wives' Hubby Kody Brown Marries Wife #4 Robyn Sullivan
'Sister Wives' Hubby
Marries Wife #4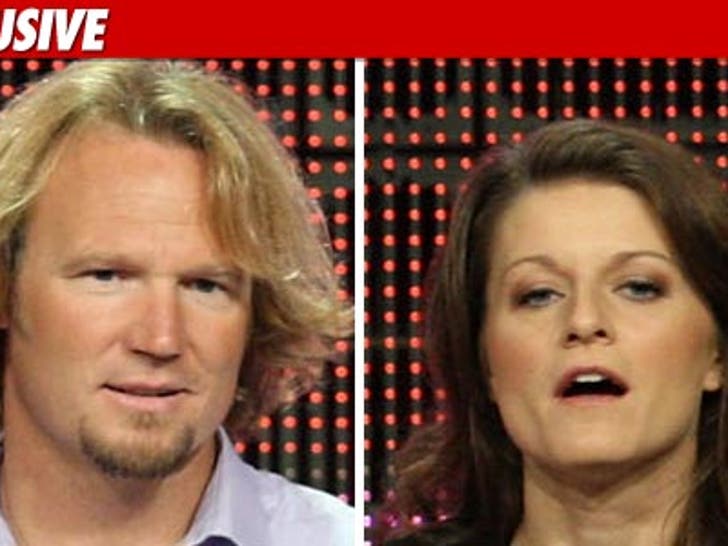 Kody Brown officially has 21 mouths to feed ... TMZ has learned the "Sister Wives" polygamist has married his latest fiancée Robyn Sullivan ... increasing his total number of wives to FOUR.
Sources close to the "Sister Wives" stars tell us the two were married "a few months ago" at a private religious ceremony in Utah.
Robyn isn't entering the family by herself -- she has three kids from a previous marriage who will join Kody's 13 kids and three other wives.
We're told TLC cameras were not allowed to capture the actual ceremony -- but the reception WILL be featured on the reality show. We're told some of the drama leading up to the wedding will be featured on this Sunday's episode.
With 21 total members, Kody can literally split the family in half and hold a regulation football game ... as long as he plays all-time quarterback.