'Sister Wives' -- Backlash in Polygamy Community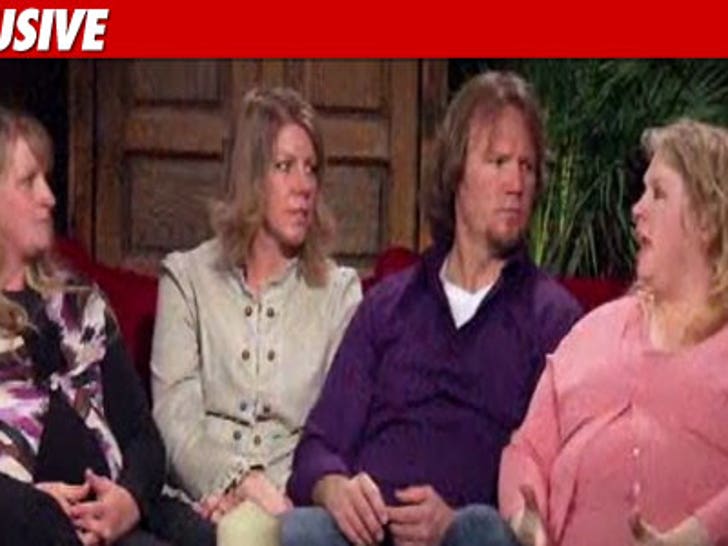 Kody Brown, his three wives, fiancée and 13 kids have created a house divided in his fundamentalist Mormon church.
We're told before Brown decided to do "Sister Wives," he went to his Utah church for its blessing, but the main man -- called the "community leader" -- would not give Kody the thumbs up, because the law squarely outlaws bigamy and the church didn't want the heat. The community leader told Kody to make the decision himself ... and Kody chose to be a TV star.
As for members of the church, we're told they're all down with polygamy but split on one of its families flaunting their lifestyle on TV. Some church members feel it's too risky -- the old waving-the-red-flag-in front-of-the-bull thing.
But despite the split, Kody and crew are still welcome at their house of worship.