Dina Warned About Lindsay a Long Time Ago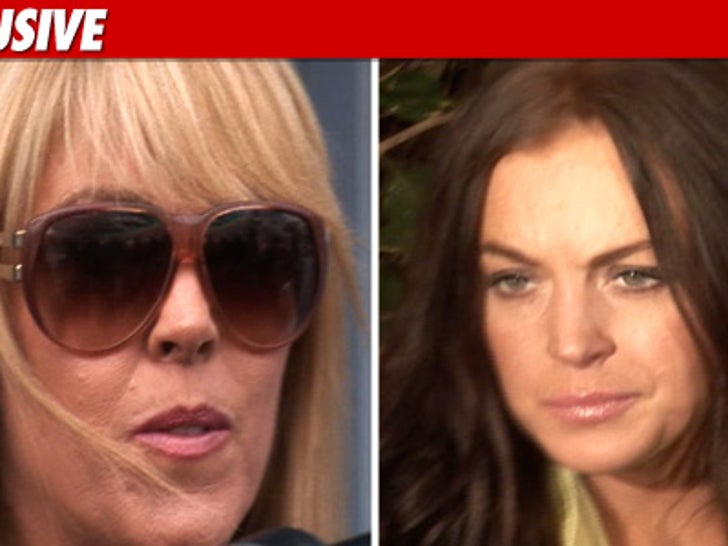 Dina Lohan was warned by law enforcement seven years ago that her daughter Lindsay was out of control in Hollywood, yet mama Lohan did absolutely nothing about it.
Rewind to 2003, when Lindsay was 17. Law enforcement in L.A. became aware that Lindsay had a stalker. The threat was so real ... an investigator was assigned to follow Lindsay around town to protect her and possibly bust the stalker.
But our sources say the investigator became alarmed when he saw Lindsay clubbing all over town, which made the investigator fear she was drinking and driving. Law enforcement then contacted Dina to give her the heads-up.
Dina wasn't answering her phone, so voicemail messages were left warning her of Lindsay's Hollywood antics. Dina never called back ... not even once.
A source close to Dina tells TMZ, "If law enforcement was so worried about Lindsay's safety, why didn't they send someone to Dina's home to inform her?"