Michael Lohan: Dina Screwed Lindsay Up, Too
Michael Lohan: Dina
Screwed Lindsay Up, Too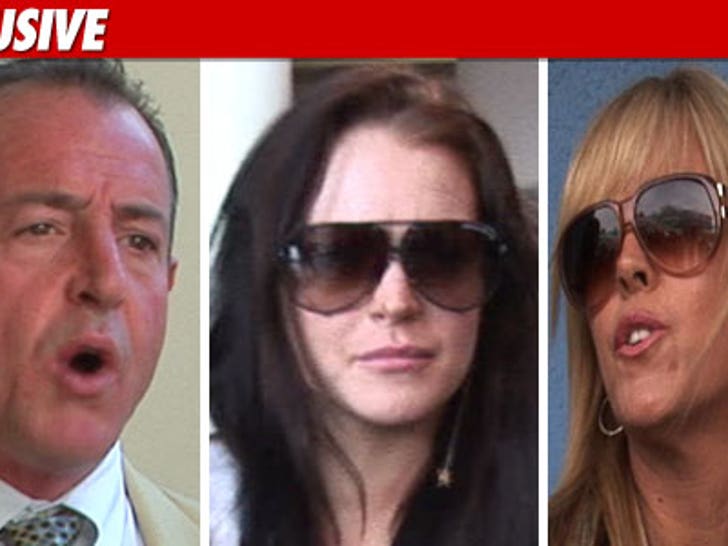 Michael Lohan is lashing out at claims he's the root of Lindsay Lohan's problems -- what with the violence, prison stints and general bad behavior.
Michael tells TMZ ... Dina was violent as Lindsay was growing up, and it left an impression. Michael claims when Lindsay was 4 years old, Dina was arguing with his mom and Dina allegedly smashed a phone across grandma's face, requiring six stitches.
And Michael says, on another occasion -- when Lindsay was a teenager -- Dina went nuts on Michael, flew over two beds to get to him and accidentally knocked herself out.
Michael adds it was Dina's idea to leave Lindsay in Hollywood at a very young age, even though LiLo had a stalker.
As we reported, some members of Lindsay's family tell us ... Lindsay believes her current predicament is the result of Michael's craziness.
UPDATE: A source close to Dina tells us, "This is absolutely not true. She will not respond to anything Michael Lohan says."