'View' Stars Fight with Bill O'Reilly ... Storm Off Set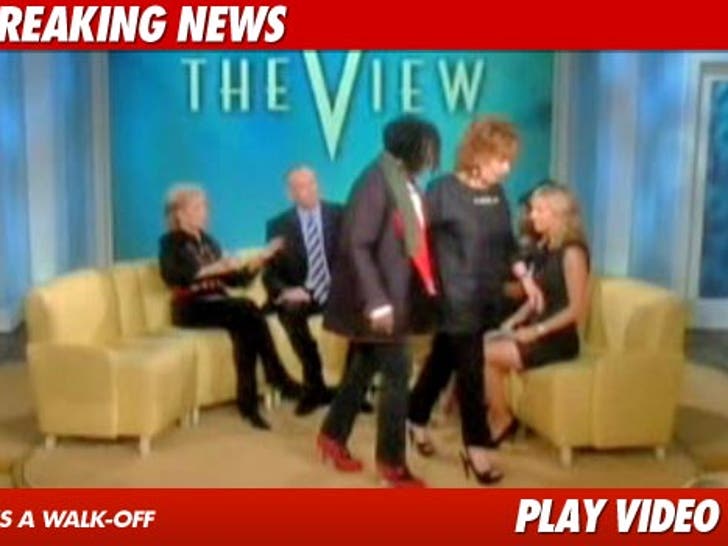 In a fit of rage, Whoopi Goldberg and Joy Behar angrily charged off the set of "The View" this morning in the middle of a screaming match with Bill O'Reilly over the mosque near Ground Zero ... and moments later Barbara Walters railed on the women for being unprofessional.
Tempers flared on both sides as O'Reilly argued that the mosque has no place near the World Trade Center site because "Muslims killed us on 9/11."
Just as the women stormed off stage -- a rattled Walters proclaimed, "You have just seen what should not happen ... we should be able to have discussions without washing our hands and screaming and walking off stage."
Walters continued, "I love my colleagues, but that should not have happened."
Whoopi and Joy eventually returned to the set ... though Joy did not return to her usual seat, located right next to Bill ... instead sitting on the end of the couch.
BTW -- we think both shows should announce the results of this poll.