'Conviction' Producers To Gloria: Come On Down!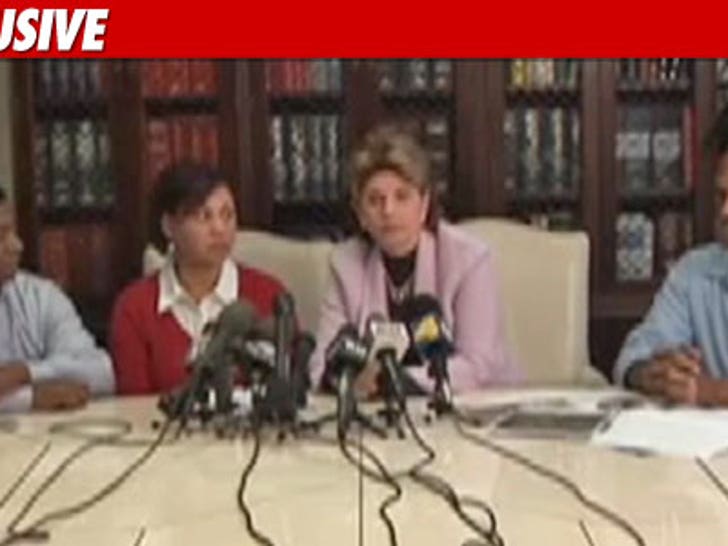 Gloria Allred was not ignored ... Producers of "Conviction" have invited G.A. -- along with the family of the murdered woman portrayed in the film -- to a private screening Friday night.
But TMZ has learned that Brow's children, Melrose and Charlie, will not attend the screening because they say the film will bring back "very painful memories of their mother's murder." Instead Melrose's son and his father will be there with Allred.
Gloria held one of her famous news conferences earlier this week to express extreme displeasure over the fact that producers -- in particular Hilary Swank -- never consulted Katharina Brow's kids before shooting the movie. The film focuses on how the sister of the man convicted of murdering Brow in 1980 helped free him 18 years after the fact ... based on DNA evidence.
The private screening will take place tonight at 7 PM in Los Angeles. No word if producers are throwing in the popcorn.