Dina to Mama Kardashian: What's Your Secret?
Dina to Mama Kardashian:
What's Your Secret?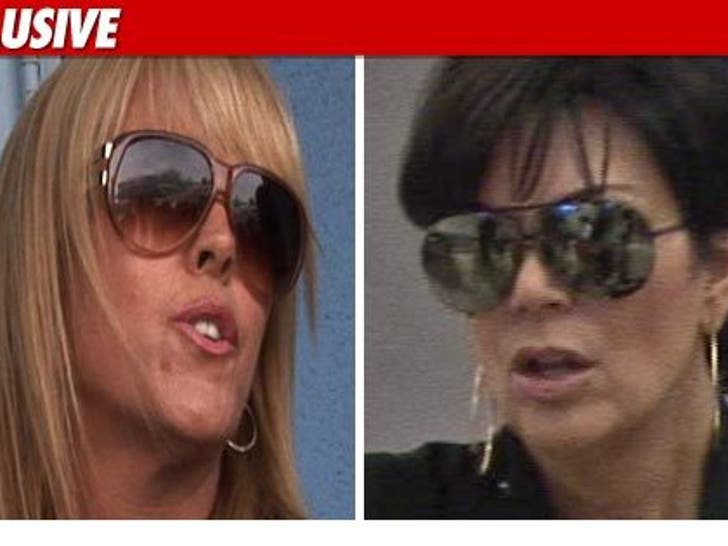 Dina Lohan is looking for some good ol' fashioned parenting tips from someone who knows what it's like to raise a pack of famous kidlets ... so she's turning to the expert -- Kris Jenner.
Sources tell TMZ Dina is hoping to set up a meeting of the matriarchs while she's in town visiting Lindsay in Betty Ford. We're told Dina plans on being in L.A. for about a week and would love to pick Kris' brain about how the Kardashian girls managed to do so well in the media spotlight ... while Lindsay has not.
Our sources say Lindsay and Kim had become close before Lindsay went to jail -- the two of them even met up while Lindsay was in NY visiting family back in September.
The relationship could be exactly what Dina needs ... to score a hit reality show.