Pauly D Says No to The Donald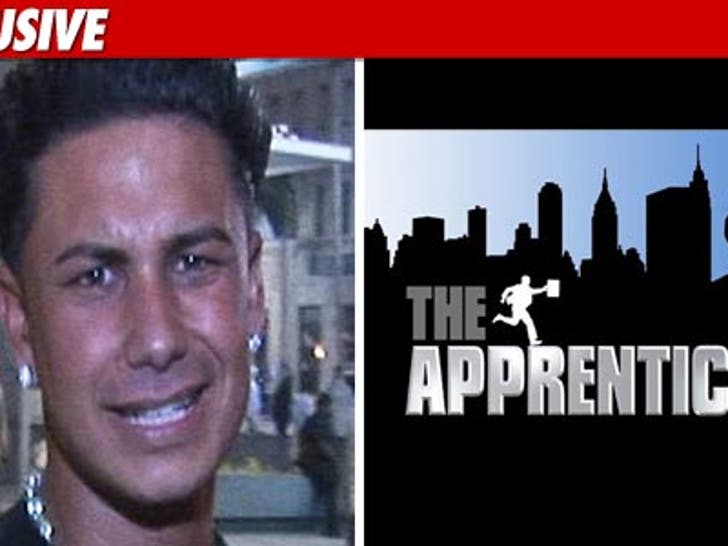 Pauly D had the opportunity to get hired -- or, more likely, fired -- by Donald Trump on the upcoming season of "The Celebrity Apprentice" ... but he turned it down, TMZ has learned.
Sources close to the "Jersey Shore" star tell TMZ ... producers approached him about being on fourth edition of "Celebrity Apprentice" -- but Pauly D decided he'd rather focus on his spin-off show with MTV ... which, sources say, has already begun filming.
We're told producers were looking for someone with a kind of "hip-hop background" -- which they ended up getting when they signed up Lil Jon instead.