Mel's Lawyers Want a Shot at Oksana's Key Witness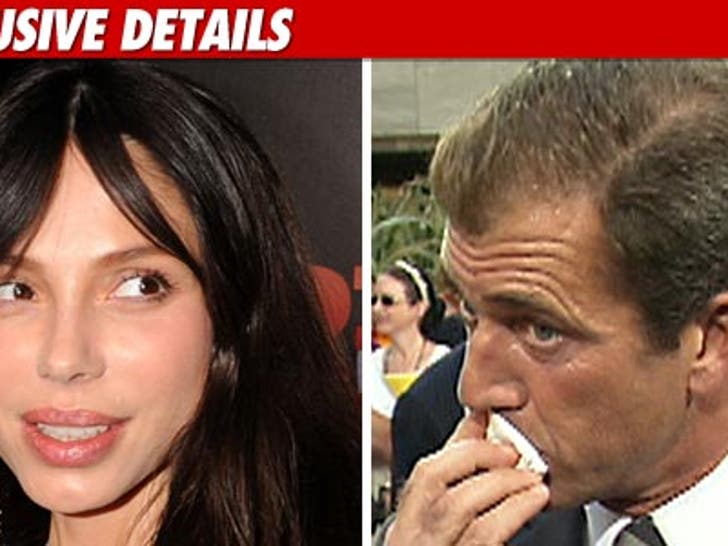 Oksana Grigorieva has enlisted a secret weapon in an attempt to strip Mel Gibson of overnight visits with their daughter, but TMZ has learned Mel won't give up that right without a fight.
We're told Mel's attorneys have filed a request to depose Dr. Shawn McCoy, a licensed clinical social worker who specializes in child custody evaluations.
Sources tell us McCoy was hired by one of Oksana's previous lawyers -- and submitted a declaration to the court ... which said that, generally speaking, infants should not be with the father overnight when the parents are separated.
Oksana's attorneys could have a tough time convincing Judge Scott Gordon of that. We're told Mel's had one overnight visit with Lucia per week for the past several months and there have been no problems -- so his attorneys will argue that McCoy's generalization simply does not apply here.
Sources tell us yesterday Judge Gordon gave Mel's lawyers the green light for the depo.