Gloria Allred: I Smell a Meg Whitman Rat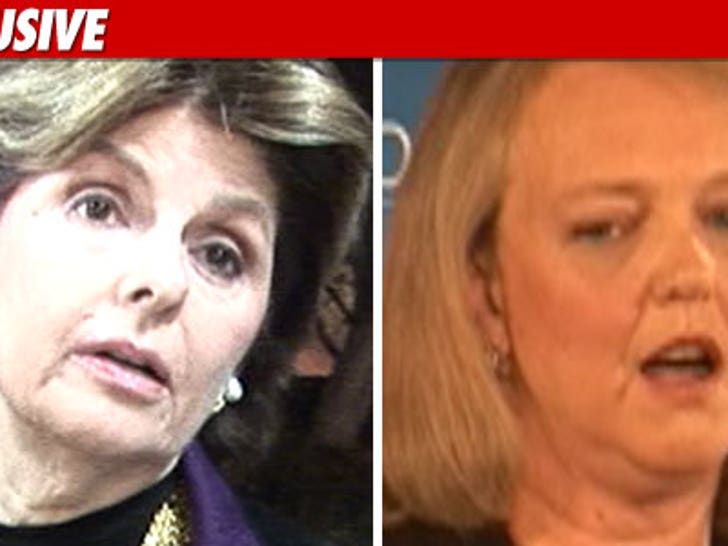 Gloria Allred says she's been sandbagged by Meg Whitman -- in a crass attempt to win the election in spite of the undocumented housekeeper scandal.
Gloria and her client, Nicky Diaz Santillan, Whitman's former housekeeper, were supposed to appear today before the California Labor Commission ... to formally protest Whitman's refusal to pay Santillan for work she did.
But the hearing was mysteriously continued until November 17 ... two weeks after the election. A rep from the state agency tells TMZ ... the hearing was continued because Gloria wanted to amend the legal papers she filed with the Labor Commission.
But Gloria is calling BS, claiming she never asked for a continuance and believes this is a power play to get Meg elected Governor. Gloria says, "If this is how she treats her Latina housekeeper, it does not bode well for how she may treat working people if heaven forbid she is elected."
As for Meg, her camp tells us, "Someone needs to tell Gloria Allred that her political circus has left town."
Gloria's parting shot ... "This is not EBay and we are not buying the lies she is selling."