Michael Lohan: 'I Was Attacked'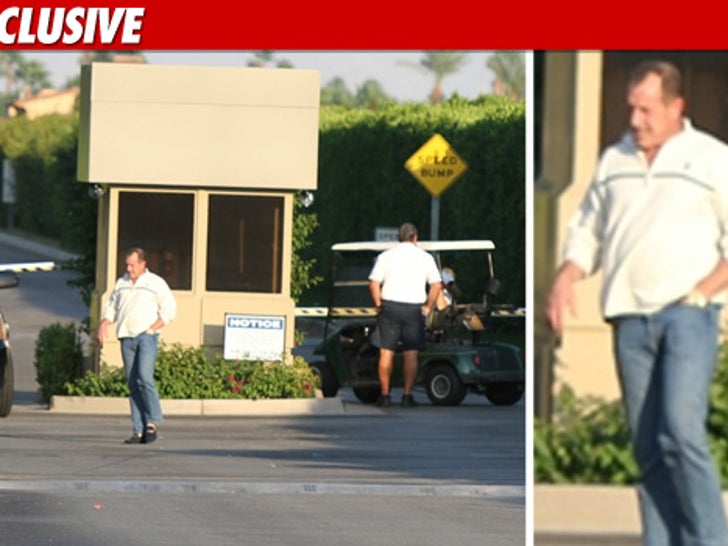 Michael Lohan claims he was attacked outside his home in Santa Monica, CA tonight -- and says the guy who jumped him got away ... this according to law enforcement sources.
Sources tell TMZ Michael's story goes like this: He was getting into his car shortly before 10:00 PM when someone came up behind him and started to choke him. Michael is telling cops he fought with the suspect before the man took off running.
We're told Michael described the suspect as a white male in 50s or 60s -- yes, that old -- who is wearing a black running suit.
The Santa Monica Police Department got a 911 call at 9:56 PM and responded to the scene. Michael was shirtless when officers and paramedics arrived (seen above) and we're told he had scratches on his neck. Cops are still investigating on scene.
Daddy Lohan's drama comes just hours after Lindsay Lohan left rehab to attend her probation violation hearing in Beverly Hills Friday morning.