Mel Gibson Axed From 'The Hangover 2'
Mel Gibson
Axed From
'The Hangover 2'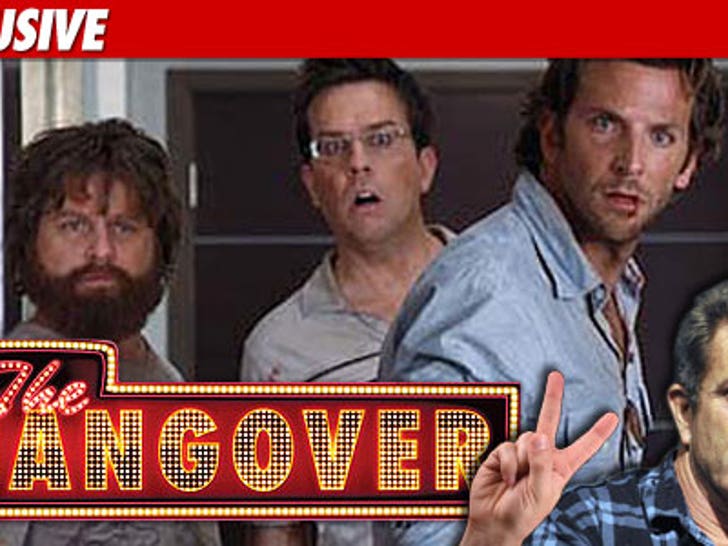 Mel Gibson has been cut from "The Hangover 2" because the cast was pissed at the notion he'd be in the flick.
TMZ has been hearing about the discontent among cast members all day. We've been told Mel had been cut from the movie.
Warner Bros. went radio silence for most of the day and finally surfaced, saying through director Todd Phillips, "I thought Mel would have been great in the movie and I had the full backing of Jeff Robinov and his team. But I realize filmmaking is a collaborative effort, and this decision ultimately did not have the full support of my entire cast and crew."
Translation -- they 86'd Gibson.