Kat Von D -- Meltdown Over Jesse James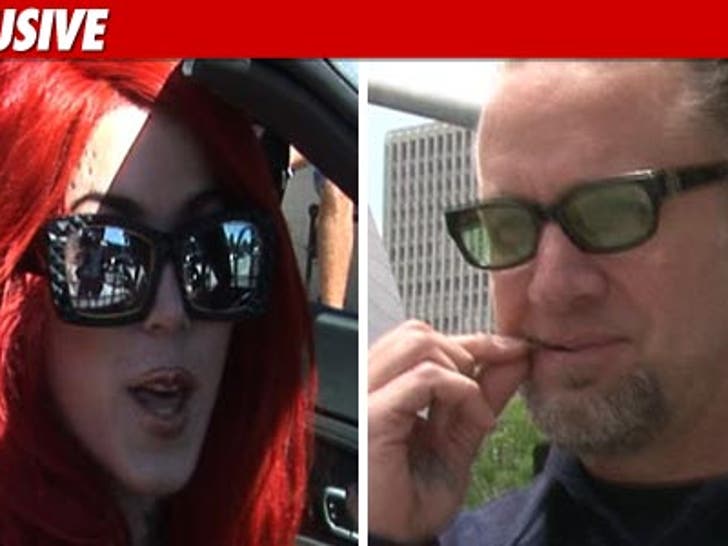 More drama behind the scenes at "L.A. Ink" -- where sources tell us Kat Von D went nuclear over the way her ex-boyfriend Jesse James was portrayed in an upcoming episode.
Multiple sources tell us the recent drama began in the last few days ... after Kat viewed screeners of some upcoming episodes which spotlight her relationships with Jesse and her on-again BF Nikki Sixx.
We're told Kat -- who was dating Jesse when the show was being taped -- has decided that she no longer wants any traces of him on the TLC show ... and demanded that producers pull him from all future episodes.
Now, producers are desperately trying to rip Jesse from the show -- but we're told there's so much content to remove ... they're worried they may have to pack the show with extra commercials to fill out the time before the show airs Wednesday night.
Calls to Kat's reps have not been returned.